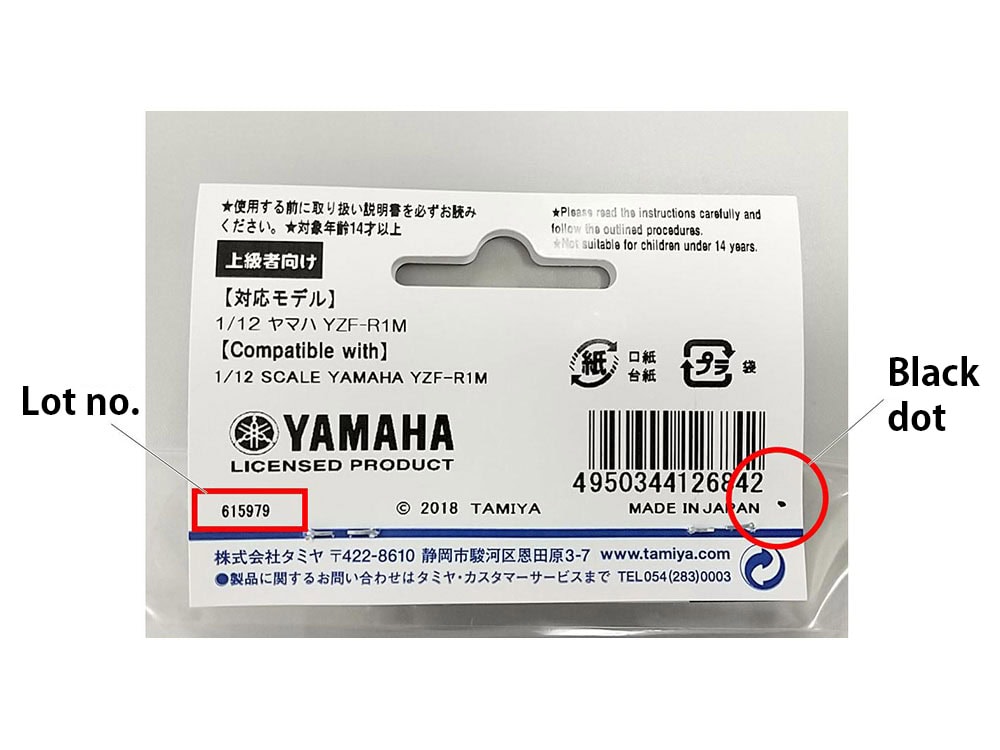 1/12 Scale Yamaha YZF-R1M Front Fork Set
Product Fault identified
A fault has been identified in some production lots of this product. It has come to our attention that products shipped from March 2019 onwards have an issue with the F2 part. Products affected by this can be identified by their paper header: those with lot numbers over 615979, or a black dot next to the MADE IN JAPAN legend. See the image at right.
About the Fault
The problem affects the boss on the F2 part – see image 2 below. The boss should be 0.6mm thick as in image 3, but is erroneously 1.2mm in thickness (see image 4)
About the Fault
If your product is affected by this and you are living outside of Japan, please contact your local Tamiya agent. If you are living in Japan, please contact Tamiya Customer Service.